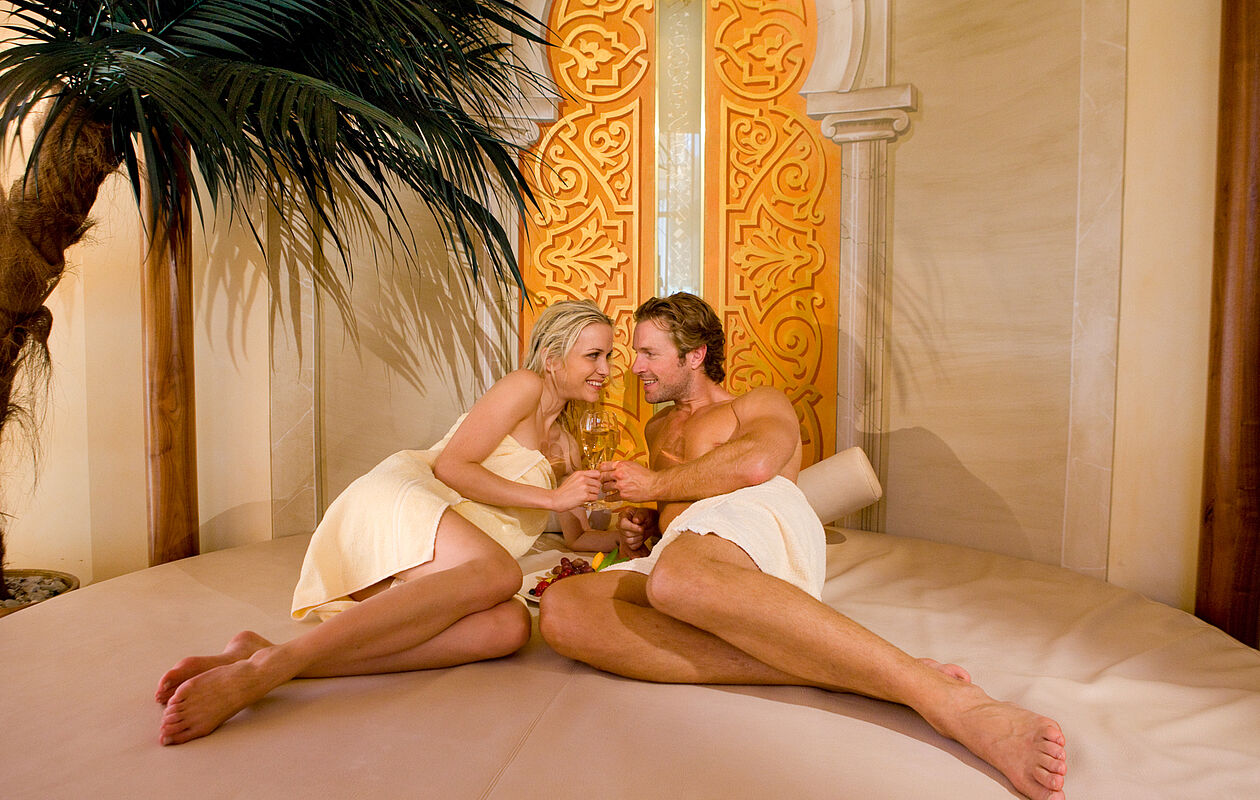 Treatments at the 5 star superior Hotel SALZBURGERHOF
Treatments
Gentle movements for your body, mind & soul - that's what we offer at our 5-star superior Hotel Salzburgerhof in Zell am See. Healing hands that use gentle or more vigorous motions to stimulate the skin, activate the nerves and relax the muscles.
What could be nicer than being kneaded to perfection? Depending on your preference, a greater or lesser amount of pressure is applied to gently release tensions, which accelerates muscle regeneration and promotes blood circulation. The flow of energy starts again and cell regeneration is activated. Massages are a true fountain of youth and a never-ending source of well-being.....
In addition to the classic treatment rooms, we also offer massages on the SPA roof terrace or by the waterfall in the Feng Shui garden. Let us pamper you!