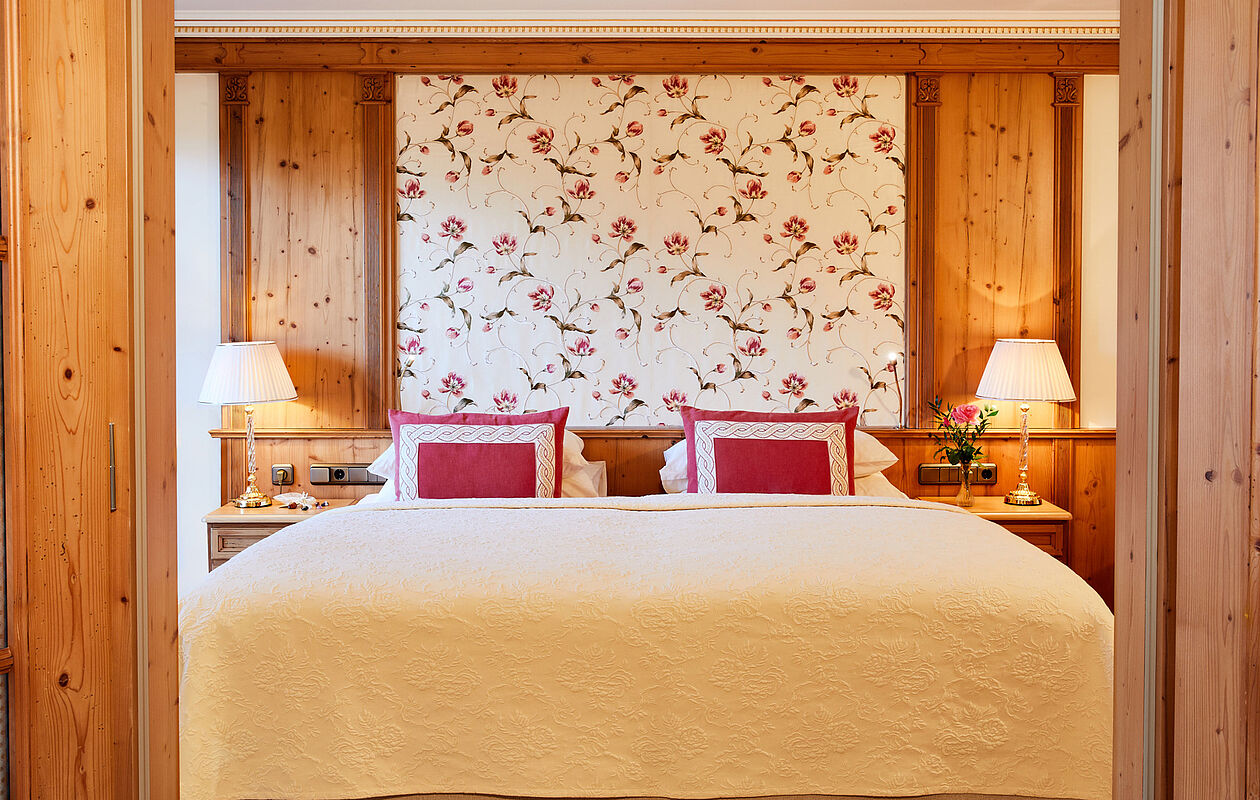 Rooms, prices & more for your luxury holiday in Zell am See
The home of comfort
Arrive. Relax. Find your inner centre. And celebrate the quality of good taste. With a lot of wood, elegant shapes, pleasant room design and a living atmosphere that stands for cosiness, stability and slowing down.
The desire to feel safe and well, to sense the power of nature and know: this place is an elegant home for people like me. People who want to savour life to the full and enjoy the moment in all of its unfathomable power. At the 5-star superior wellness hotel in Zell am See in Austria: the Salzburgerhof.
Friendly flair. Alpine luxury.
As a top wellness hotel in the Alps, the Salzburgerhof with its rich tradition offers exquisite comfort, a friendly atmosphere and discreet alpine luxury, which combine to embody the living culture of a discerning generation. Guests here become part of a fascinating history and friends of a hotel that is run with passion and vision by the Holleis family. The attention to the smallest details and the sense of harmonious luxury make the Salzburgerhof an outstanding address - both in Zell am See and the entire Alpine region.
Come and discover the 5* wellness, ski, golf, & gourmet hotel Salzburgerhof with its generous range of inclusive services, ideally on one of our enticing holiday packages or with a holiday quote tailored just for you.