Romantic times at the Hotel Salzburgerhof in Zell am See
Romantic times
Romantics are always looking for something special. Here you will find, even better you will even feel. More intensity. More passion and more enjoyment. Also more style and more good taste. Romance is always in season at the Salzburgerhof. Whether for newly in love, honeymooners or permanent romantics: a sea of candles bathe life and love in soft contours. Feeling becomes the all-important topic. The end of everyday life comes to the fore. The culinary delights enchant the senses. Like the crispy fried steak. The fresh salad or the magical dessert. Curtain up for the great culinary cinema!
Honeymoon
The Salzburgerhof is the ideal honeymoon retreat in the Salzburg region. Enjoy the unique combination of three-toque cuisine and our 4-lily wellness castle. We decorate your bridal suite according to your dream ideas and ensure unforgettable honeymoons.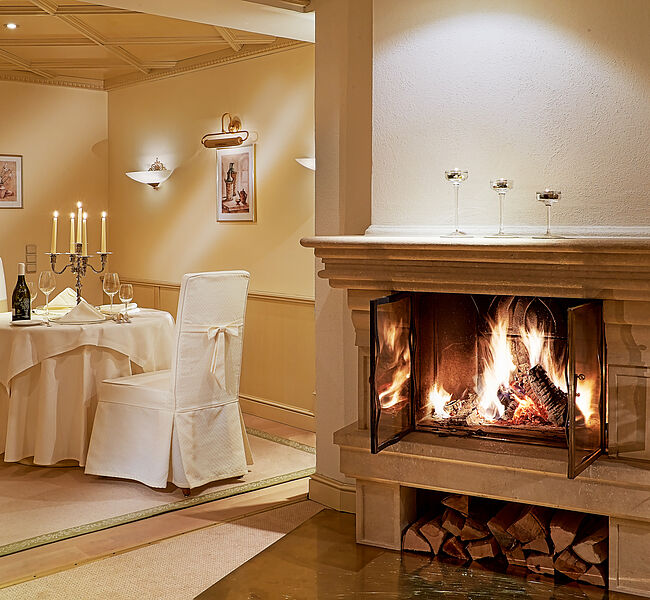 Wellness Weekends
With the loving partner treatments in our Wellness Schlössl you can share your moments of relaxation. Let yourself be pampered with a massage by gentle caresses and then enjoy the cozy relaxation in intimate togetherness!