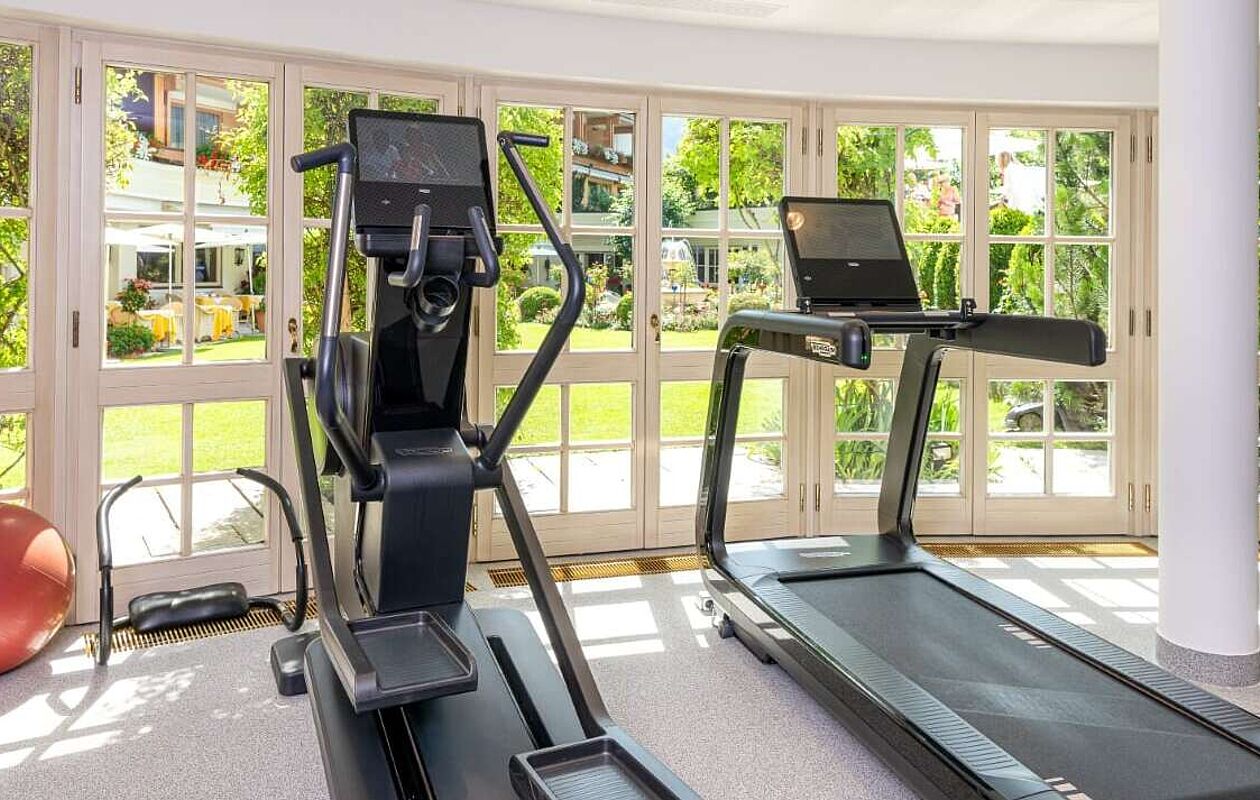 Fitness, Indoor-Golf & Personal Training at the Salzburgerhof
Fitness & Indoor-Golf
Do you value your daily workout and not want to do without it on holiday? At the 5* wellness & fitness hotel Salzburgerhof, a light-flooded fitness room with views of the outdoor pool and the Feng Shui garden is reserved for your training on the treadmill, on the bike, on the weights and much more. With modern equipment and located in the heart of the hotel, it is a meeting point for both vital and active relaxation.
Equipment gym - Technogym
Treadmill
Ergometer
Fitness station
Weight training, dumbbells
Personal Training
To accompany your figure-forming programme or as part of a health oriented exercise stay in our establishment, our personal trainer helps you reach your training objective in one-on-one training - professionally and in line with your very specific needs.
25 Minuten € 55,–
50 Minuten € 95,–
Indoor Golf
One of the most up-to-dated golf simulators invite golfing professionals and beginners alike to tee off. Not only that: they are available all year round, whatever the weather, whatever the time of day. Follow the impressive 3D simulation technology and play on the "St. Andrews Old Course" in Scotland, on the "Pebble Beach Club" in the USA or on any of 60 other greens throughout the world. An English professional will accompany you upon request.
60 minutes | Price € 40,-
Golf Pro available on demand