Luxurious rooms & suites in the Salzburgerhof in Zell am See
Rooms & Suites
The Salzburgerhof*****s stands for the style and living with good taste. The style is dignified, with warmth and cordiality palpable in every room. What makes the feeling of well-being here so unique is the fine difference in its dedication to attention to detail.
Choose 3 rooms to compare
Impressions Rooms & Suites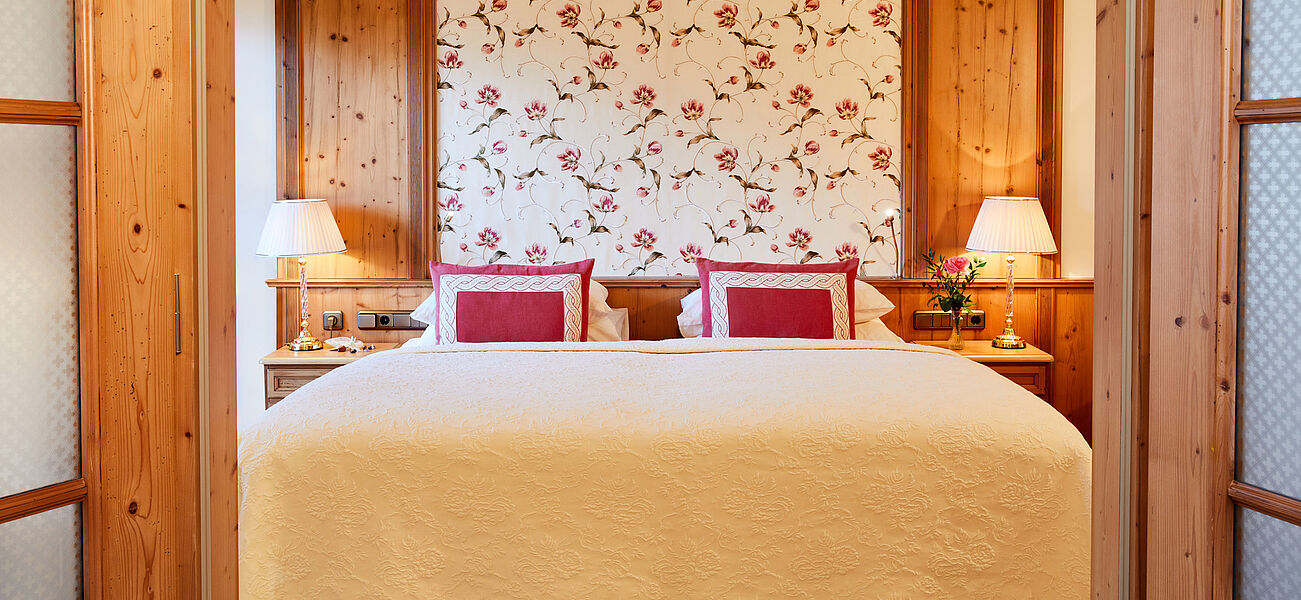 Enjoy for yourself the elegant 5 star Superior ambience only to be experienced in the 69 lovingly furnished rooms and suites in the Wellness, Golf, & Gourmet Hotel Salzburgerhof in Zell am See. Reserve your desired room simply by calling , or by E-Mail to or send us an enquiry.