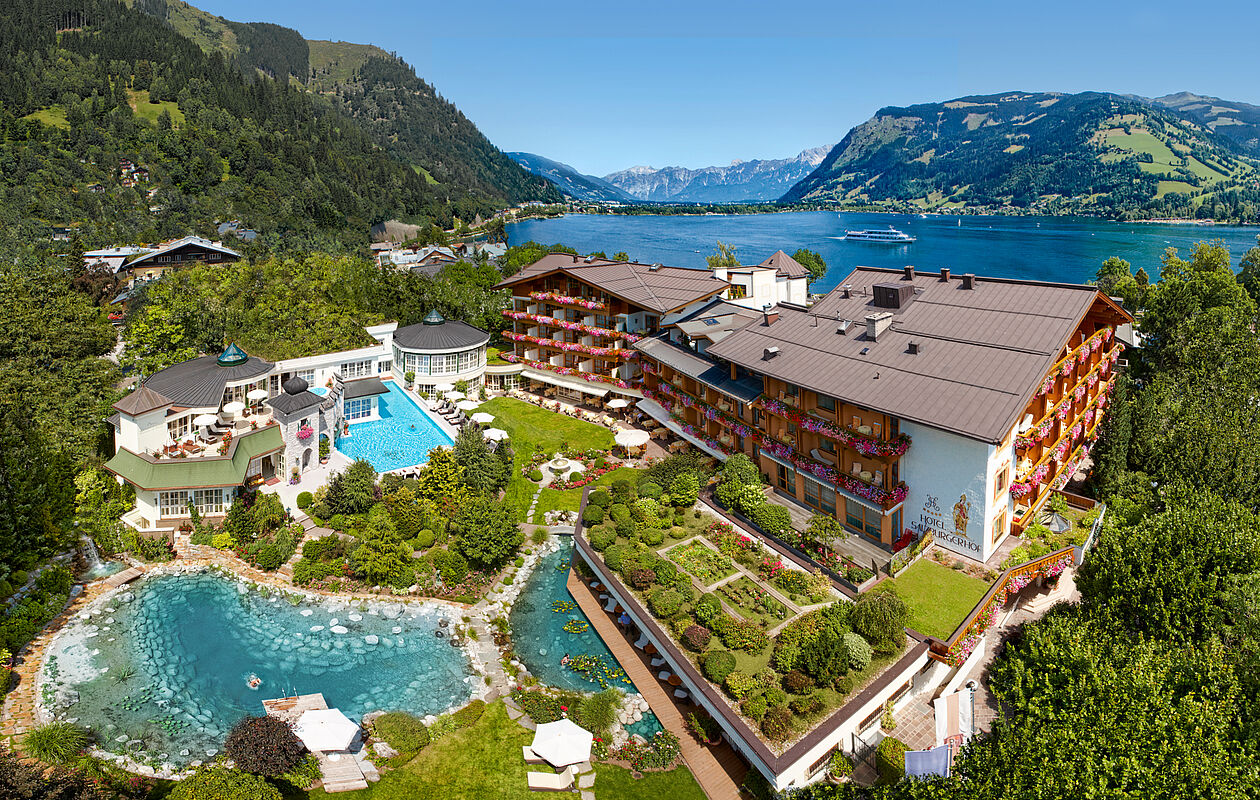 5 star superior hotel in Salzburg
Prices
| | | | | | | | |
| --- | --- | --- | --- | --- | --- | --- | --- |
| | 12.05. - 03.06.21 | 03.06. - 03.07.21 | 03.07. - 17.07.21 | 17.07. - 21.08.21 | 21.08. - 11.09.21 | 11.09. - 25.09.21 | 25.09. - 02.11.21 |
| Double room 30 m² | from 190 € | from 195 € | from 200 € | from 225 € | from 200 € | from 195 € | from 180 € |
| Junior Suite 40 m² | from 205 € | from 210 € | from 215 € | from 245 € | from 215 € | from 210 € | from 195 € |
| Suite 50 m² | from 210 € | from 215 € | from 225 € | from 255 € | from 225 € | from 215 € | from 205 € |
| Studio 55 m² | from 210 € | from 215 € | from 225 € | from 255 € | from 225 € | from 215 € | from 205 € |
| Suite 55 m² | from 225 € | from 230 € | from 235 € | from 275 € | from 235 € | from 230 € | from 215 € |
| Family apartment 60 m² | from 210 € | from 215€ | from 225 € | from 255 € | from 225 € | from 215 € | from 205 € |
| Wellness garden suite 70 m² | from 245 € | from 250 € | from 255 € | from 310 € | from 255 € | from 250 € | from 240 € |
| Wellness garden suite 90 m² | from 245 € | from 250 € | from 255 € | from 310 € | from 255 € | from 250 € | from 240 € |
| Wellness garden suite 100 m² | from 315 € | from 325 € | from 380 € | from 355 € | from 330 € | from 325 € | from 305 € |
| | | | | | | | | |
| --- | --- | --- | --- | --- | --- | --- | --- | --- |
| | 03.12 - 18.12.21 | 18.12. - 25.12.21 | 25.12. - 09.01.22 | 09.01. - 29.01.22 | 29.01. - 26.02.22 | 26.02. - 05.03.22 | 05.03. - 12.03.22 | 12.03.-18.04.22 |
| Double room 30 m² | from 190 € | from 265 € | from 384 € | from 185 € | from 220 € | from 225 € | from 220 € | from 185 € |
| Junior Suite 40 m² | from 205 € | from 280 € | from 404 € | from 200 € | from 235 € | from 240 € | from 235 € | from 200 € |
| Suite 50 m² | from 220 € | from 295 € | from 414 € | from 215 € | from 250 € | from 255 € | from 250 € | from 215 € |
| Studio 55 m² | from 220 € | from 295 € | from 414 € | from 215 € | from 250 € | from 255 € | from 250 € | from 215 € |
| Suite 55 m² | from 255 € | from 330 € | from 457 € | from 250 € | from 290 € | from 295 € | from 290 € | from 250 € |
| Family apartment 60 m² | from 220 € | from 295 € | from 404 € | from 215 € | from 250 € | from 255 € | from 250 € | from 215 € |
| Wellness garden suite 70 m² | from 260 € | from 375 € | from 499 € | from 255 € | from 310 € | from 334 € | from 310 € | from 255 € |
| Wellness garden suite 90 m² | from 260 € | from 375 € | from 499 € | from 255 € | from 310 € | from 334 € | from 310 € | from 255 € |
| Wellness garden suite 100 m² | from 335 € | from 410 € | from 539 € | from 330 € | from 365 € | from 375 € | from 365 € | from 330 € |
The prices are in EURO per person and night for a minimum stay of 3 nights (a short stay surcharge applies for 1 to 2 nights) and double occupancy.
For single occupancy of a Double room or a Junior suite, the surcharge is between € 30 and € 100 per day.
All prices include extensive Salzburgerhof inclusive services and the applicable sales tax. Plus local tax of € 1.10 per person and day, from January 12, 2022 € 2.10 per person and day.