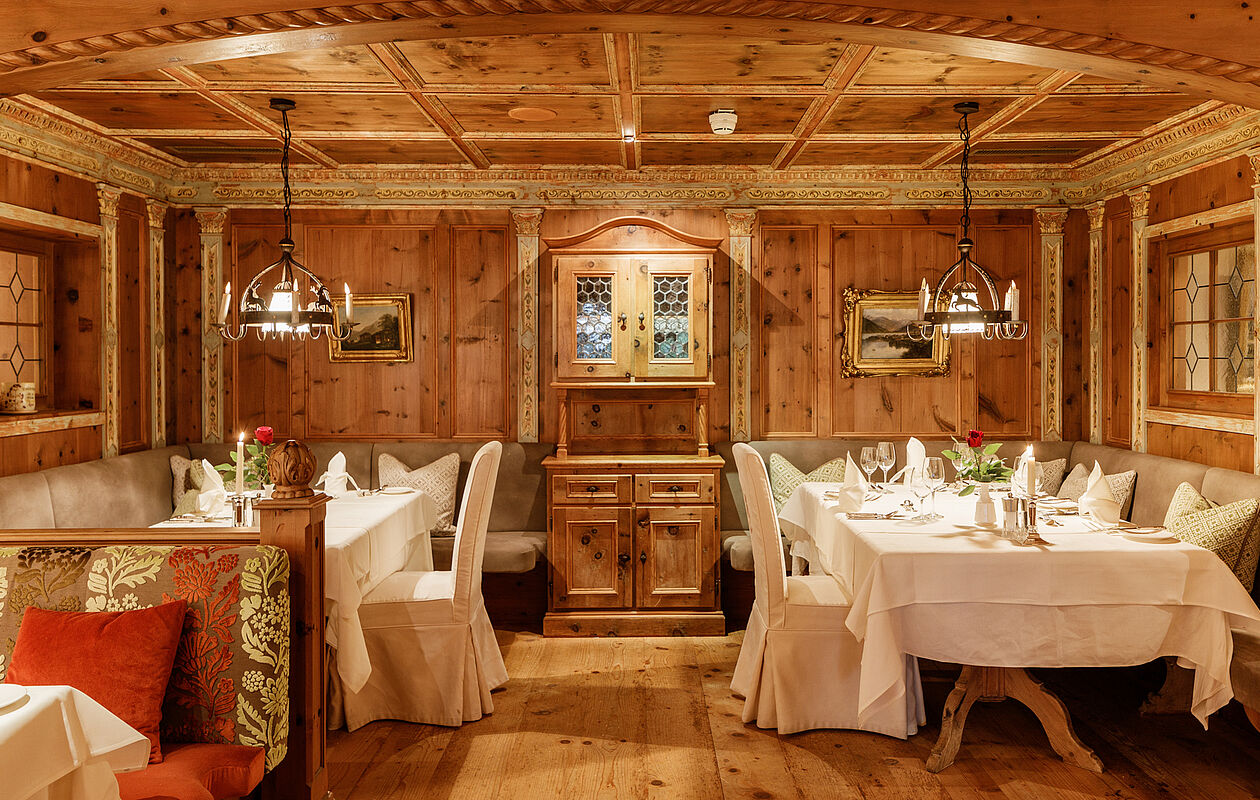 Wine culture at the gourmet hotel Salzburgerhof in Zell am See
Wine culture
Rarities and wines from around the world
Enjoy this privilege, the sophisticated society and the expert advice from qualified sommelier Günther Rettenbacher.
His wine list with over 400 wines includes remarkable rarities and exclusive national and international top wines that will surprise even discerning connoisseurs with new nuances.
When opened in the stimulating evening mood of the hotel garden or in one of the elegant "Stuben" at the Salzburgerhof, every bottle from the wine cellar promises a perfect gourmet moment at the gourmet hotel in Salzburg.