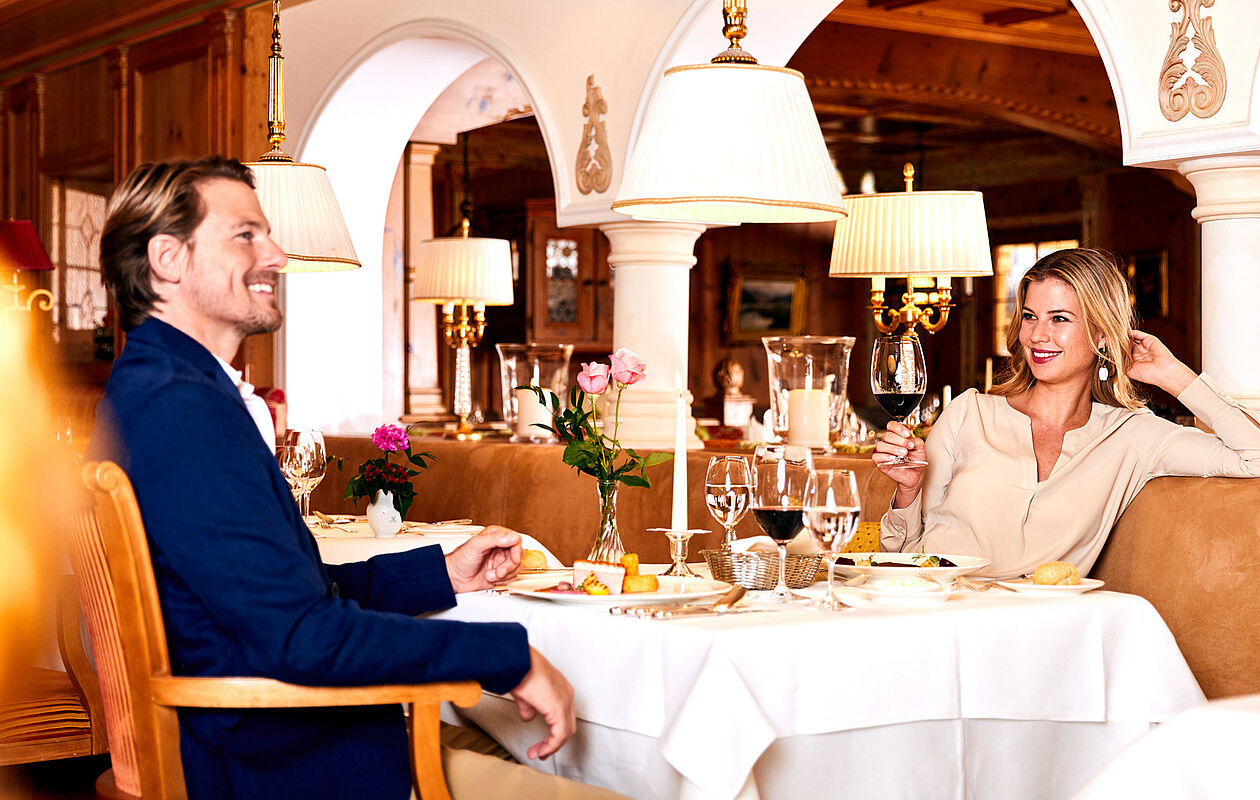 Romantic dinner at the Salzburgerhof in Zell am See
Romantic dinner
Flickering candlelight captivates you - always combined with fiery cuisine. Romantic clinking of glasses when the rich red wine melts on the tongue. And the filet almost melts on the plate, which sweetens the mood and turns the dessert enjoyed among the light and shadow interactions into a work of art ....
It's an eternal longing. For delicate aromas, a spirited atmosphere and gentle taste. When the lights go out and everything is as it used to be. Then the senses awaken. And with them the taste of the roasted flavours of steak, accompanied by the gentle hint of mustard in the salad dressing. Followed by a composition of fresh herbs and pure natural ingredients. Welcome to a sea of candles and emotions!
It's about the accents
The nuances
The facets
With a dash of pleasure
In an oasis of good taste.