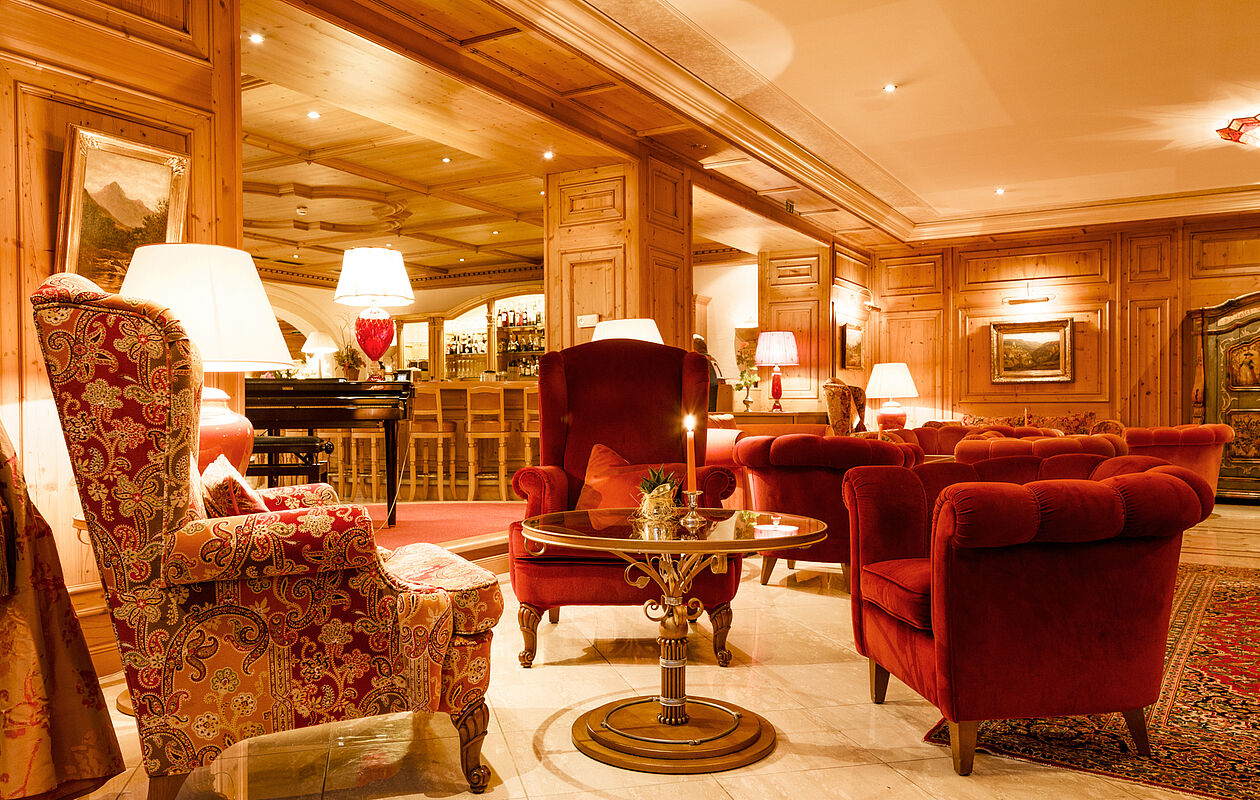 Bar & Terrace
Bar & Terrace
Place to round off the day & a Garden of Eden for gourmets
In the evening, it is a meeting place to enjoy an aperitif and a sophisticated end to the day, and in the afternoon it delights as a light-flooded salon overlooking the garden, where you can enjoy a good book, an aromatic tea and cake specialties from the in-hotel patisserie while sitting in the wing chair. In summer it acts as an open garden paradise right on the banks of the idyllic swimming pond and in winter as a warm, cosy retreat. The long-serving bartender Peter with his smart choice of words is one more reason why the regulars keep coming back. Here you can meet up and treat yourself to a special drop or some sparkling champagne to round off your day on holiday at the 5-star superior hotel in Austria.
Our bar staff serve refreshing drinks and cocktails every day from 2.00 p.m.
Shortly after sunrise, the breakfast tables in the hotel garden are set on a sunny day. You take a seat. Enjoy. Finally have time for an extended breakfast until 11.30 a.m. Plan the day. Read through a newspaper. Listen to the sound of the waterfall - and meet up after a sporting rendezvous for a light lunch or coffee and cake in the flowered hotel garden in the middle of Zell am See.