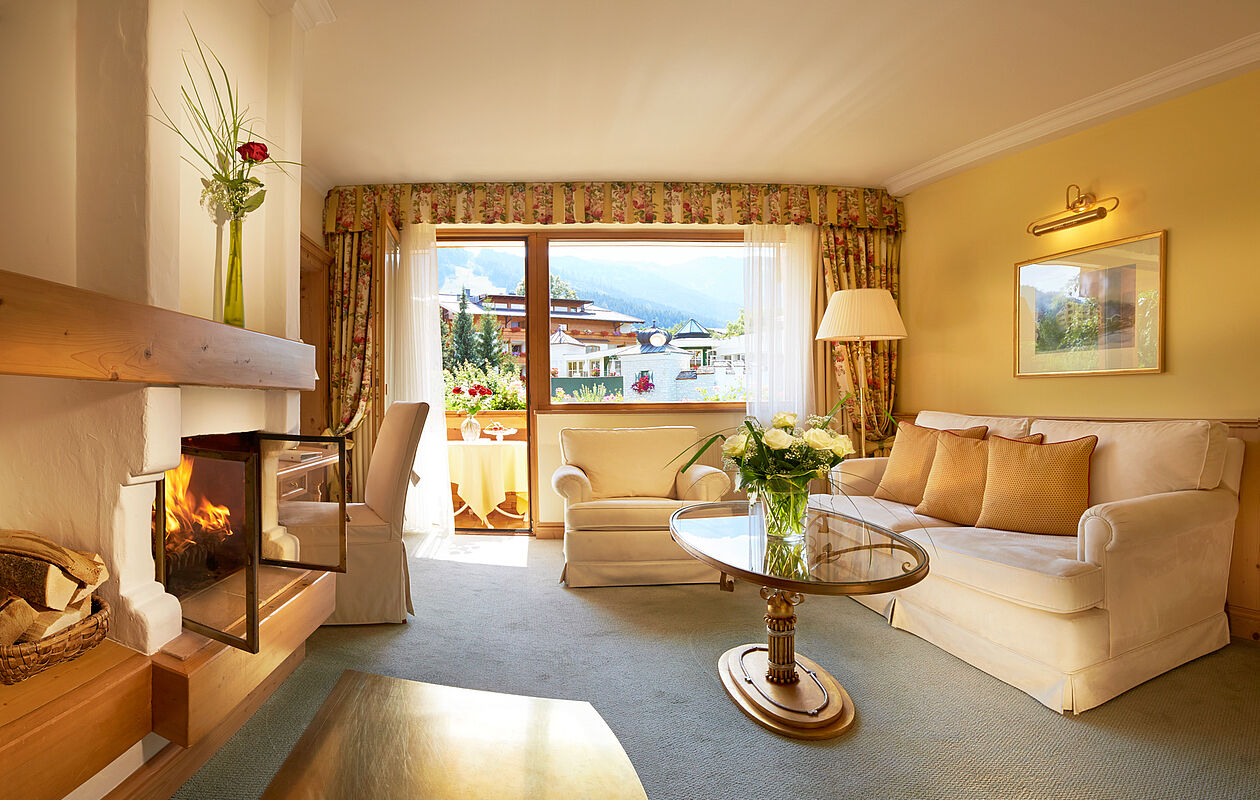 Holiday home. Gourmet destination. Feel-good residence. It's about a fascinating microcosm for adiscerning guests. For spoiled ones. And for experts.
A small step with a major impact towards creating a new attitude towards life. A fireplace is waiting to spread its warmth. And the private sauna creates pleasant temperatures before the "blue hour" catches the eye when looking at the impressive Feng Shui garden from your own balcony.
Enjoy wonderful excursions into the world of emotions in these suites – with distinct emotions around aesthetics, cosiness, uniqueness, extravagance but also comfort, a portion of luxury, quality and more. Be inspired by the combination of elegant woods, beautiful materials, exquisite colours and the wonderful symbiosis of naturalness and pure nature that casts its light through the window.
All rooms and suites are equipped with air conditioning.
Upscale hospitality at a 5 star superior level.
The SALZBURGERHOF is a 5 star superior hotel offering courteous hospitality and friendliness. You can expect the highest level of quality and the best level of pampering. Experience it yourself on a five-star holiday in Zell am See. You will find our included services here: