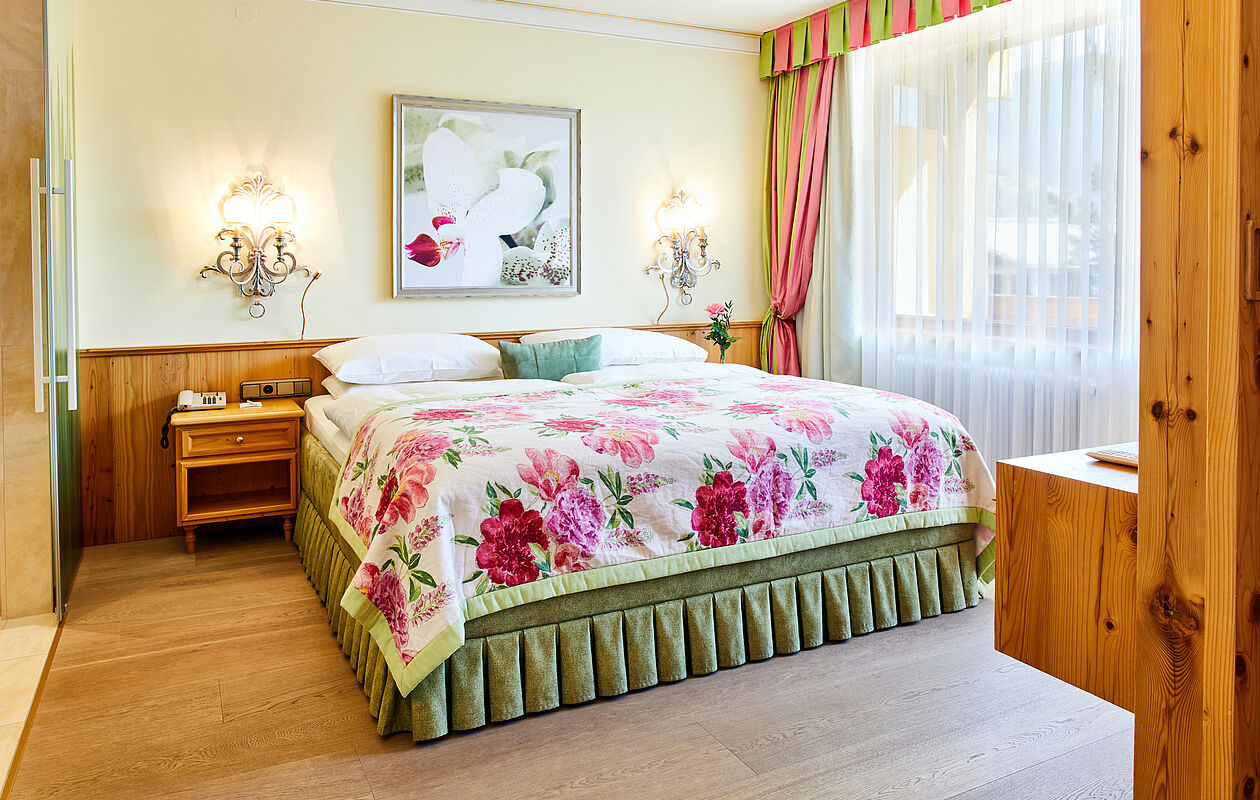 The suite with that something extra. You could also call it charisma. Like the aroma of mature cognac or the scent of home. Like the warmth of autumn or the colour of sunset. That's how this suite brings the poetry of living to life.
As soon as you enter the suite, you are struck by a feeling of relaxed security. The colours, shapes and materials combine to create a remarkably stylish world of accommodation. There is room for up to 4 people in the separated sleeping and living area with 2 additional beds or a sofa bed. So there is plenty of space for calm and individuality.
A place full of peaceful moments awaits you. This freedom is the start of a new holiday feeling. The triad of body, spirit and soul results creates an unfamiliar sense of release and results in holistic relaxation that you will never have experienced before. Let's call it relaxing, the sensation of butterflies in your stomach. In any case, it's a smile that appears as if by magic on the faces of our guests.
All rooms and suites are equipped with air conditioning.
Upscale hospitality at a 5 star superior level.
The SALZBURGERHOF is a 5 star superior hotel offering courteous hospitality and friendliness. You can expect the highest level of quality and the best level of pampering. Experience it yourself on a five-star holiday in Zell am See. You will find our included services here: