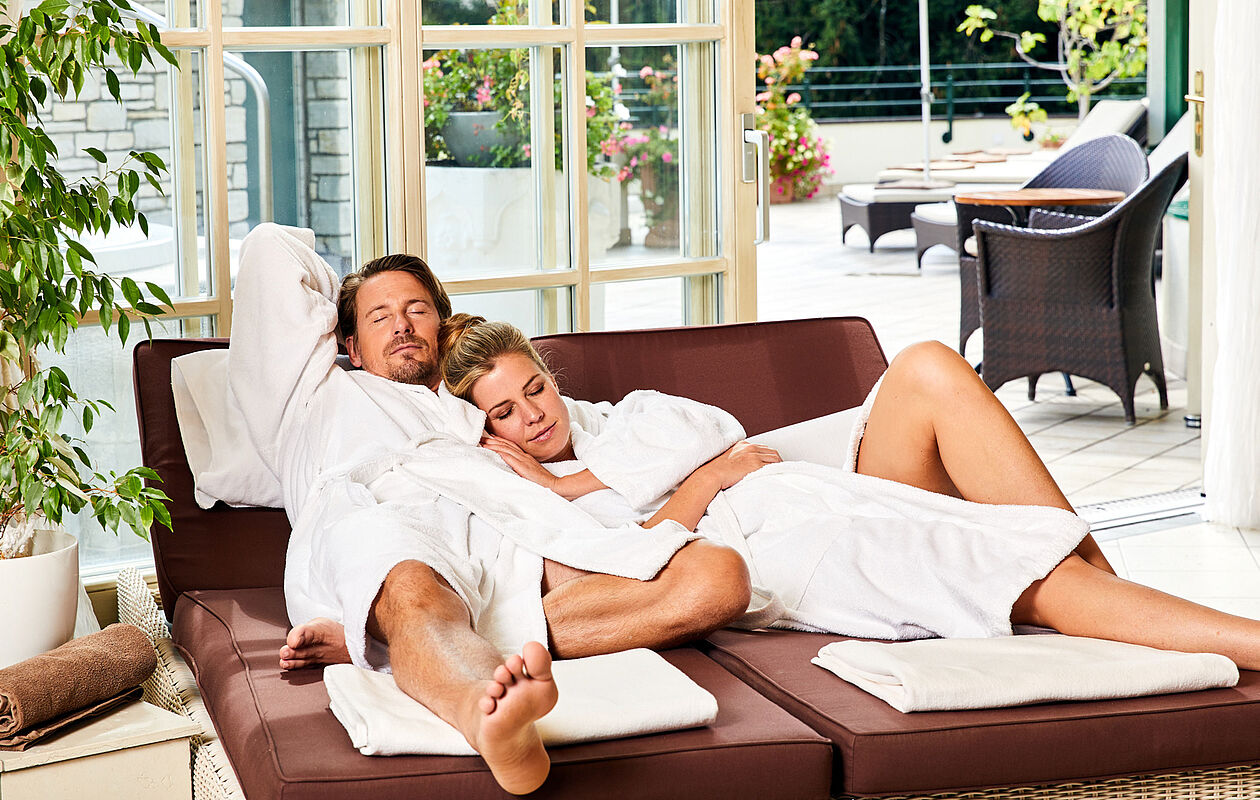 Celebrating wellness at the highest level is one of the most powerful and deeply effective ways to inner serenity, fullness and harmony. As one of Austria's leading wellness pioneers, Mrs. Holleis has created an incomparable place and incomparable experiences to bring all the energies of the body and soul into harmony. At the Wellness Schlössl in the 5*S Hotel Salzburgerhof in Austria, a team of excellent experts is waiting to pamper you with the skilfully coordinated treatments and therapies included in the wellness packages, which aim to strengthen your health, balance your emotions and revive your vitality.
Whether it's a wellness package for one day or wellness programmes for the entire stay - the wellness packages at the Salzburgerhof will meet your specific needs.
The exotic journey begins with a fragrant jasmine flower steam bath and subsequent purification. The exfoliation enwraps you with a mixture of sea salt, raw sugar and Mediterranean essential oils. Afterwards you can submerge together in a sumptuous milk bath with a delicate powdery fragrance in our comfortable partner whirlpool. Forget the daily routine and take yourself on a trip to the orient with an Ayurveda massage. The gentle care bestows an unending sleekness on your skin. As crowning conclusion you enjoy a glass of champagne and a sweet temptation.
Jasmine flower steam bath
Peeling
Milk bath
Ayurveda massage
Nutrient pack
Glass of champagne & a sweet temptation for two
Duration: 120 minutes | Price per person: € 205,-
Togetherness in 5 star heaven
Lose all sense of time and space in our Sole Dome. Let yourself drift in the salt water from the Dead Sea. A feeling of weightlessness and an unique deep relaxation will accompany you.
Floating for two in the Sole Dome
Lomi-Lomi-Nui – the queen of massages
Glass of champagne & a sweet temptation for two
Duration: 120 minutes | Price per person: € 195,-