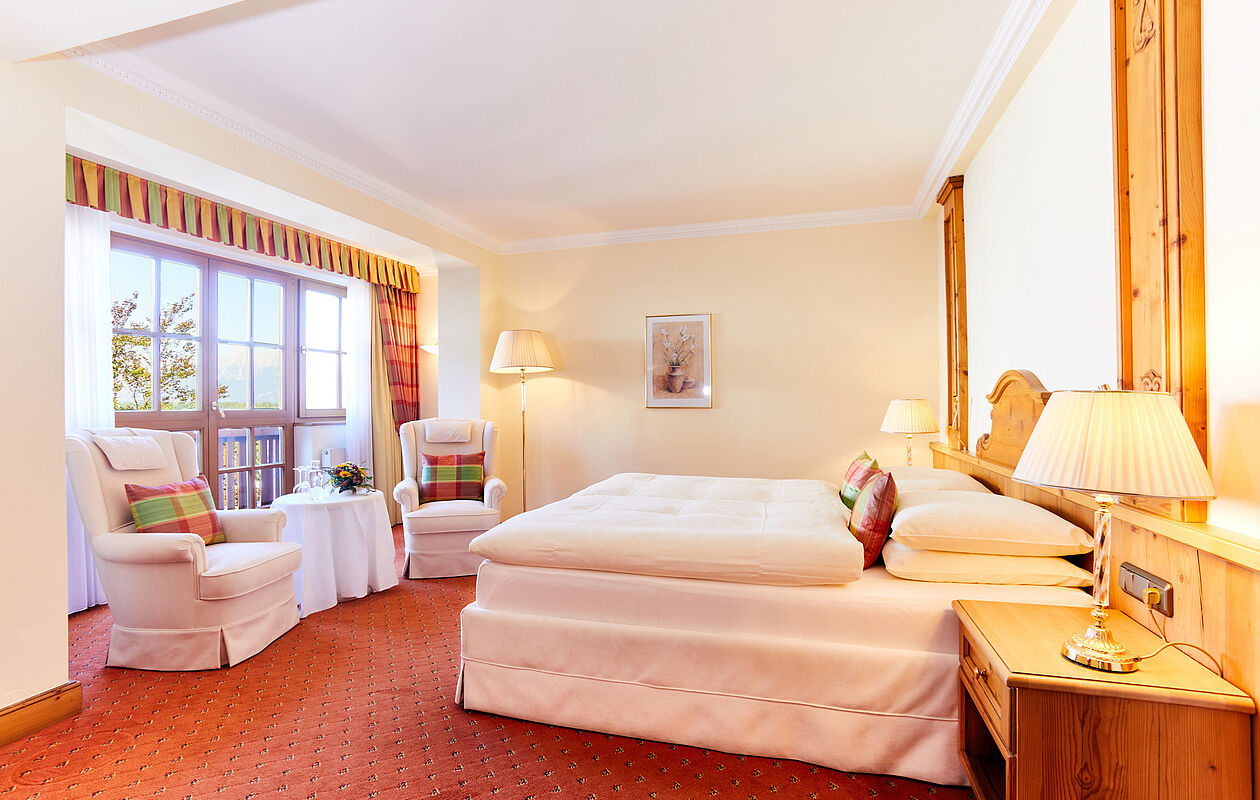 Small is beautiful, cosy and inviting. For everyone who enjoys light, friendly and comfortable surroundings.
Austria's elegant way of living – a modern interpretation. With everything connected with comfortable luxury across 30 m²: a spacious double bed, an elegant bathroom with shower or bath tub, a separate toilet, minibar and cosy couch.
This is where alpine chic meets stylish nature. And you are in the middle of it. There are both strength and relaxation in serenity. Where you sleep determines how you sleep. And you live in line with your surroundings. Also on holiday. To be precise, particularly on holiday. So relax and unwind in your holiday home full of flair and atmosphere.
Upscale hospitality at a 5 star superior level.
The SALZBURGERHOF is a 5 star superior hotel offering courteous hospitality and friendliness. You can expect the highest level of quality and the best level of pampering. Experience it yourself on a five-star holiday in Zell am See. You will find our included services here: