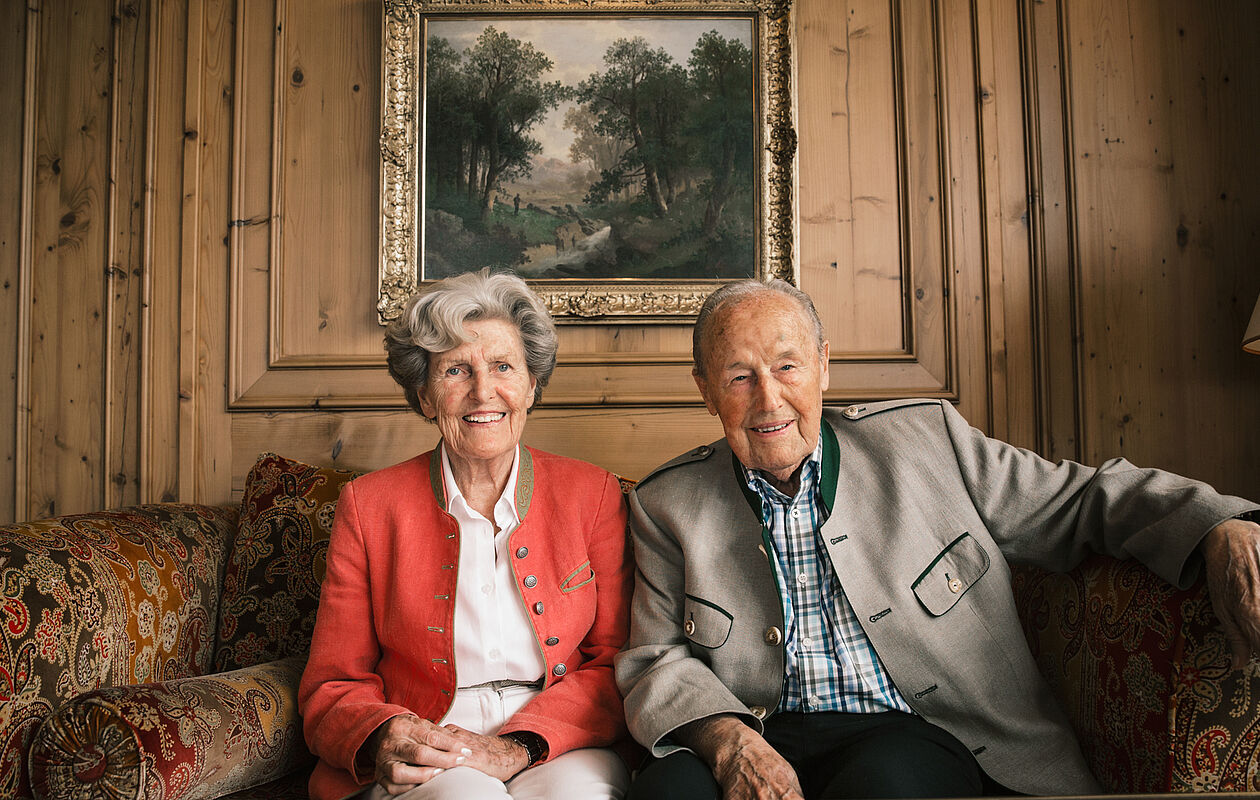 Family Holleis at the 5 Star Hotel Salzburgerhof
Passionate pioneers. Wonderful hosts.
Those who live life to the fullest have the most impressive stories to tell. Those who cross boundaries with an open spirit. Those who ask themselves "wouldn't it be great if…" and let the answers speak for themselves in their actions.
What has made the Holleis family and their hotels what they are today is the ability to think big, while always listening to their hearts. They are a hotelier family that has not only had a strong influence on tourism in Zell am See, but has also become a benchmark in the Austrian hotel industry and defined the highest quality standards in all areas.
This ambition, cosmopolitanism and lifeblood that you can sense and experience every day at the 5 star Hotel Salzburgerhof are the traits that brought Gisela and Wilhelm Holleis, an engineer, together as a young couple and helped them become a remarkable business partnership in the history of Zell am See.
Their international commitment has brought thousands of new guests into this Alpine resort, and their belief in the potential of the town's incredibly favourable location enabled them to win over not only winter sports guests, but also guests from the golfing world.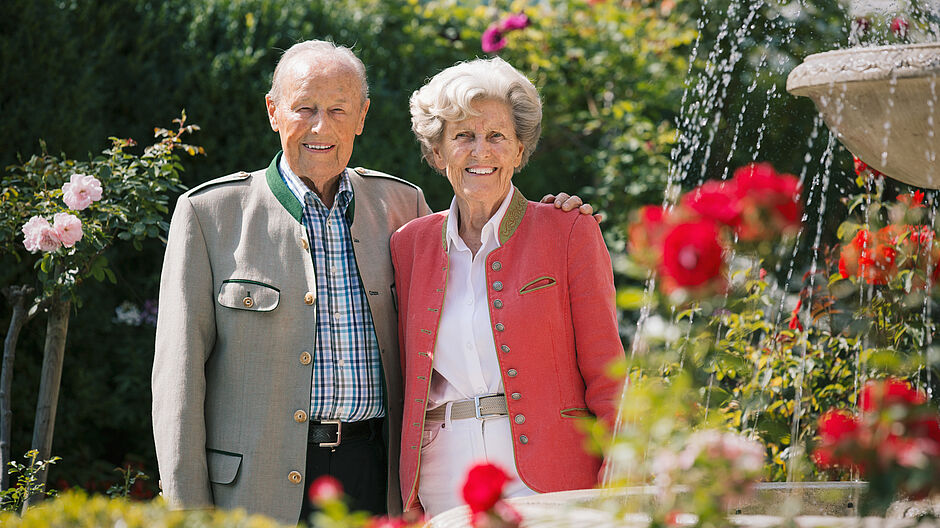 From a bed-and-breakfast guesthouse to a 5 star superior hotel
1967 marked the beginning of the construction of a modern bed-and-breakfast guesthouse, and also the start of a career with far-reaching influence. Whenever the time was right and it was possible for their vision to become reality, the Holleis family expanded their hotel.They created one of the first wellness areas in Austria and, in doing so, became pioneers of a new hotel generation.
Tradition, loyalty, and cordiality
An open-mindedness and a feeling for exceptional experiences are at the heart of the Holleis hotels, which continue to this day to embody luxury and tradition on a noble level. The Holleis family remained loyal to their own personal style throughout all the periods of change and with every new initiative. They instilled values that went beyond those dictated by fashion and trends. They created an attitude towards life and an authentic experience of Austria at the Salzburgerhof that embodies cordiality, a zest for life and quality that has been recognised by its 5 star superior status and countless awards.
We hope you'll have an unforgettable stay at the Salzburgerhof.
Warm regards,
the Holleis family