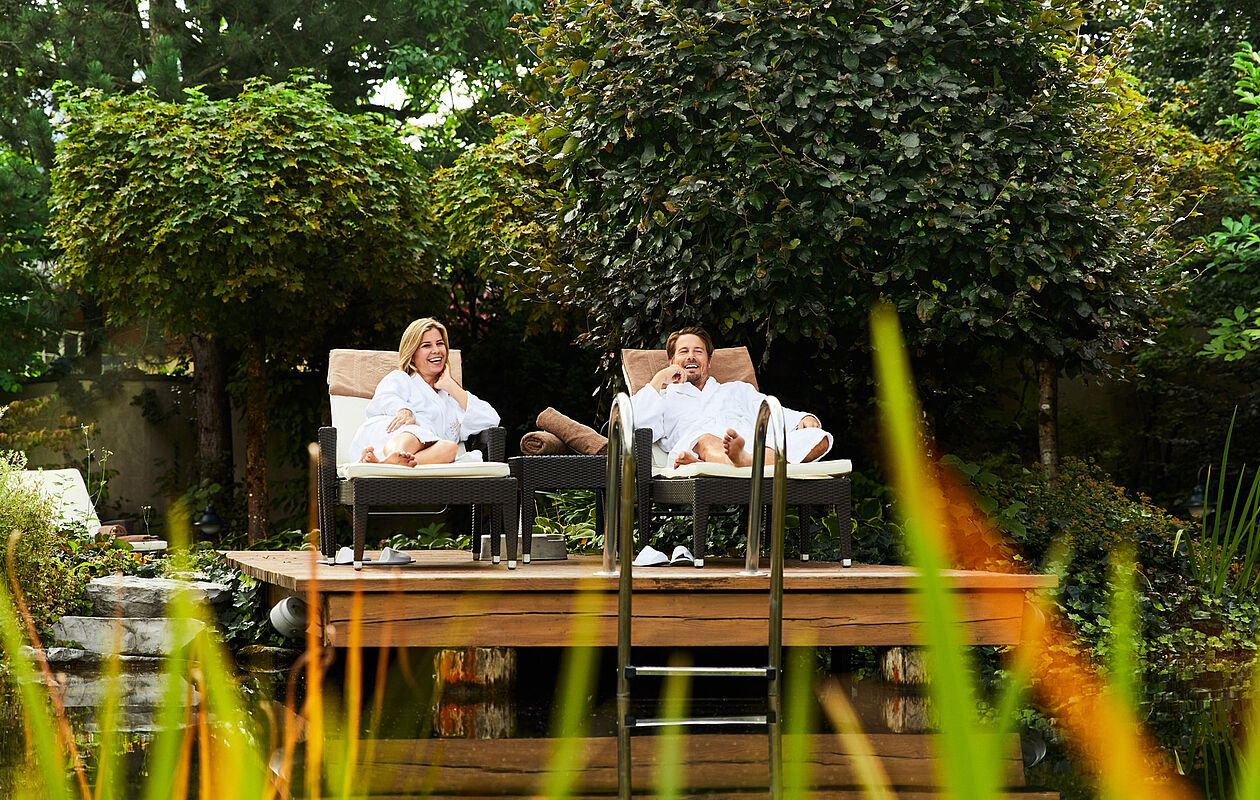 Mental fitness & Mental Coaching in the 5*S Hotel Salzburgerhof
Spiritual fitness & mental coaching
Mens sana in corpore sano. A healthy spirit lives in a healthy body and vice versa. That is why, nowadays, Mens sana in corpore sano. Ein gesunder Geist wohnt in einem gesunden Körper und vice versa. Deshalb sind geistige Fitness und Mental Coaching heute der Weg, den Herausforderungen des Alltags bewusst und proaktiv zu begegnen – und definieren damit Wellness auf einer ganzheitlichen Ebene. – and therefore define holistic wellness.
The comfortable privacy of the Salzburgerhof gives you room to let go in a secure idyll in the Alps and allows you to open up and take important steps.
Using a range of proven, successful techniques and with a great deal of personal empathy, our qualified mental trainer helps you to relax deeply, release blockages, and build up new resources to strengthen you on an emotional level long after the end of your stay.
Alongside the preventative burnout approach and targeted deep relaxation, our mental fitness offering is targeted towards people who are striving to grow personally and realise their potential. Use your wonderful days in these impressive natural surroundings to bring your own powers to a completely new level.
Mental fitness at the Salzburgerhof
| | | |
| --- | --- | --- |
| Deep mental relaxation | 45 min | € 58,- |
| Muscle relaxation according to Jacobson | 30 min | € 45,- |
| Iris analysis (detection of blocked energies) | 20 min | € 35,- |
| Release of blocked energies | 40 min | € 65,- |
| Personal consultation on individual problems | 40 min | € 45,- |
| Coaching for Burn Out | 75 min | € 110,- |
Support through Hypnosis
Listen to your inner voice, achieve those goals with less effort, overcome your fears, obsessions and addictions, as well as maximum wellbeing; these are the cornerstones our certified mental trainer is devoted to
nicotine withdrawal
weight loss
nervousness and stress
exam nerves
psychosomatic symptoms
sleep disorders
boosting the immune system
lack of self-confidence
increased performance at work and at sport
Duration: 75 minutes | Price: € 110,00