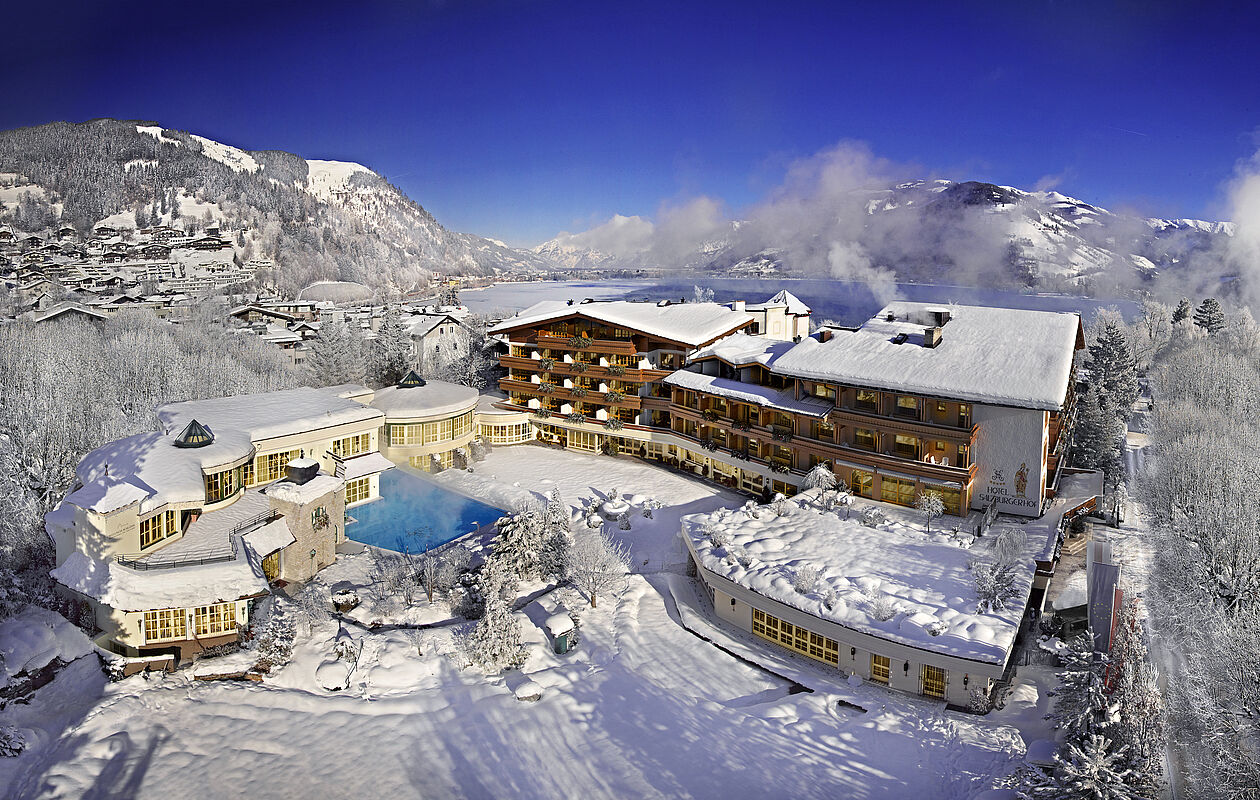 Hotel Salzburgerhof Zell am See
Covid-19 informations
Dear guests,
our focus is on the health of our guests and employees, which we aim to guarantee through additional hygiene and safety measures. Please help us to do this by complying with our recommendations. By acting prudently you can protect yourself, the other guests and your hosts!
Here is an overview of the modifications that must currently be observed:
Covid-19 measures in the Zell am See - Kaprun region
Cancellation policy winter 2021/22:
Our guests can cancel free of charge up to 7 days prior to arrival.
Cancellations made within the 7 days before arrival will be charged at 70% and in case of no show 90% of the total price.
We continue to place particular attention on maintaining the highest cleanliness standards when cleaning your rooms and the public areas.
Your room will be cleaned every day and disinfected using virucidal cleaning products in line with the current hygiene standards.
Disinfection stations placed throughout the public areas in the hotel enable guests to maintain good hand hygiene.
Public areas, handrails, WCs, lifts, lift buttons etc. are checked, cleaned and disinfected using virucidal cleaning products at regular intervals.
Unter Einhaltung sämtlicher Sicherheits- und Hygienemaßnahmen kommen Sie auch weiterhin uneingeschränkt in den Genuss unserer SALZBURGERHOF-Gourmet Verwöhnpension auf 3-Hauben Niveau. Wir platzieren unsere Gäste mit ausreichendem Abstand zueinander.
Das Frühstücksbuffet steht Ihnen in vollem Umfang zur Verfügung. Es sind ausreichend Desinfektionsspender am Buffet platziert, welche Sie bitte vor der Benützung des Buffetbesteckes verwenden. Einweghandschuhe sind zur freien Entnahme vorhanden.
Bar & Restaurant sind bis 22:00 Uhr geöffnet. Eine Konsumation von Speisen und Getränken ist nur im Sitzen möglich.
Es gilt eine FFP2-Maskenpflicht in allen zugänglichen, geschlossenen Bereichen, außer am Sitzplatz. Kinder müssen bis zum vollendeten 6. Lebensjahr keine Maske tragen. Ab dem 6. Geburtstag bis zum vollendeten 12. Lebensjahr benötigen sie einen eng anliegenden Mund-Nasen-Schutz und ab dem 12. Geburtstag eine FFP2-Maske.
For more information about our activity program, please contact our wellness team.
Our reception and reservations team is always available for further questions and information. We wish you a pleasant stay with us at the SALZBURGERHOF.